NITE LINE I DOVE BROADCASTING
On February 8, 2018, Danny Wallace returned to Nite Line in Greenville, SC to share portions of his incredible life story and participate with a broader discussion of sex trafficking in America today.
Danny was also the musical guest for the evening, sharing his friend, Babbie Mason's song, He'll Find A Way and an original song, I Know This.
Hosts, Mary Sloan and Toni Suckah, interviewed Danny about details of the childhood abuse he endured at the hands of his father, as well as his knowledge of the sex trafficking industry, having worked with victims for many years.
Sex trafficking in America is a "silent horror" of epidemic proportions. Human trafficking is one of the most tragic human rights issues of our time. It splinters families, distorts global markets, undermines the rule of law, and spurs other transnational criminal activity. It threatens public safety and national security.
But worst of all, the crime robs human beings of their freedom and their dignity. That's why we must pursue an end to the scourge of human trafficking.
But worst of all, the crime robs human beings of their freedom and their dignity. That's why we must pursue an end to the scourge of human trafficking.
Danny Wallace Ministries is dedicated to bringing awareness to the public and healing to the victims of sex trafficking in America.
BOOKS I DANNY & LYNN WALLACE
Danny Wallace is the author of three books. His first book, released in 2009, is the powerful, MASKquerade, A True Story of Unmasked Freedom. MASKquerade is more than a book. It is a revelation of transparency that few ever have the opportunity to read or witness in the christian world.
Danny's second book, released in 2013, is Man's Cage Under God's Tree. In this incredible book, Danny takes you on a fascinating journey into the TRUTH of absolute freedom in Jesus, and His gift of grace!
His third release is Think With Ink: Volume One. It contains Danny's daily social media QUOTE OF THE DAY and corresponding THINK WITH INK articles. Danny writings invite us to eat from the Tree of Life, taking us on a miraculous journey from the wilderness of law, into the glorious light of grace! All three of Danny's books are a MUST READ for any person that has ever dreamed of being FREE!
In early 2017, after many years of requests, Lynn Wallace finally released her autobiography, Geez-A-Mighty! The title originated from something said by Danny and Lynn's youngest granddaughter, Emma. One day, while running through the house, Lynn, also known as "Gramm" to all her grandchildren, said to Emma, "Stop running honey." To which Emma responded, "Geez-A-Mighty!"
When Lynn asked Emma where she had heard that, Emma said, "Grammy, you say it all the time!" Be careful what you say around children. They do not miss a beat.
If you haven't read these incredible books, we encourage you to click the PURCHASE button on the photo above.
REACHING THE WORLD
When Danny Wallace heard the voice of God asking him to step out and share his life story of childhood sexual abuse and the power of forgiveness to restore a life, he thought churches would open their hearts, arms, and yes, their doors. What he learned was a hidden horror, worse than the one he had endured as a child. Man's church is uncomfortable with real stories and touching real lives, with no financial return to the organization.
From the very beginning, Danny Wallace Ministries has gone where few are willing to go, touching outcasts whom the organized church has forgotten. The thousands of letters and emails from around the world that have been addressed to this ministry, reveal a horror far more significant than the ones the authors of these letters have ever endured. Unfortunately, they reveal the sad truth that Danny is forced to face from organized religion on a daily basis..."YOUR STORY isn't appropriate for OUR church."
Not far into the birth of this ministry, Danny made a deal with his "Papa God." He told God that he would speak to any version of man's church if God asked him to go. However, neither he nor any representative of Danny Wallace Ministries will EVER campaign or push their message to a place where it is not wanted.
Since that time, God has miraculously and supernaturally opened doors for Danny and Lynn to reach around the world with the FINISHED GOSPEL of Jesus Christ for ALL people! Unafraid to get their hands dirty, God blesses this ministry on a daily basis by making a way for Danny Wallace Ministries to embrace lives that organized religion would never allow on their property, much less, inside their doors.
If you want to make a REAL DIFFERENCE in someone's life, we need your help. We encourage you to click the DONATE button on the globe photo above. Together, we can do amazing things through the Gift of Love.
GOD HAS A PLAN
This article is for a special someone today. What you do with it will change everything in your destiny.
When you encounter the true Jezebel spirit, give it no mind. Regardless of what you may have read, or heard to the contrary, it is a nuisance spirit, possessing nothing more than a false ego, and a loose tongue. It chatters endlessly, using sappy, religious lingo while lingering in the shadows with a divisive, wagging a slanderous tongue. Ignore the divisive whore. God will expose the spirit in due time.
Jezebel's primary weapon is unverified gossip. Likewise, whispering rumors of a scandal are the magical murmuring of a snake charmer. It is the most insidious form of bullying. Jezebel perfected the art, to her demise, and to the death of her listener. The Jezebel spirit always masks itself as being sincere of heart, perpetually mistreated and misunderstood. In reality, the evil whore is nothing more than a sanctified hypocrite, seeking constant attention and power without any accountability to its real agenda.
Scripture is clear. If there is anything that God truly hates those things are found in Proverbs 6:16-19. "There are six things that the Lord hates; seven that are an abomination to Him. God hates haughty eyes, a lying tongue, and hands that shed innocent blood, a heart that devises wicked plans, feet that make haste to run to evil, a false witness who breathes out lies, and one who sows discord among brothers."
When we know we are in the presence of the Jezebel spirit, listen to the Jezebel spirit and fail to denounce the evil spirit's lies, we lie in spiritual fornication with the deceptive whore. No child of grace should bow in servitude to this destructive demon.
Step around those whom the Holy Spirit has clearly shown you are operating as wolves in lamb's clothing. These Jezebels, whether male, or female, are to be utterly and completely ignored. Nothing good can come from allegiance with this ungodly whore.
This is God's enemy to expose. He will expose it for the sake of freeing the host, and freeing all who have fallen victim to this evil spirit's gossip, if freedom is indeed, what they seek. Nevertheless, it is not a battle for man. This is a battle for God, and He is fully prepared to bring the slander to light. Do not fear and trust the Lord.
You will not love this spirit into complacency. Any attention at all given to Jezebel simply fuels the spirit's insatiable, religious ego that is deeply rooted in the heart of a narcissist. Do not fear the damage Jezebel appears to be accomplishing in secret whispers behind closed doors. What the spirit is really doing is offering you a compass regarding the true heart of its listener. Those who listen to the Jezebel spirit, lending an ear to the spirit's malicious gossip and slander, are revealing early what you do not want to learn later. Step around the listener, as well as the gossip.
Step onto the higher ground of grace and keep flying. God has a plan.
GRACE
Many Christians believe that grace is God's favor to man, undeserved. Grace is far more. Grace is God's new covenant gift to God to which man is the beneficiary. Grace is God's perfect sacrifice for sin, whereby there is no further need for sacrifice. Grace is God fulfilling every part of the law on man's behalf. That is grace.
Religion rejects the great truth of grace. Religion will only stipulate that grace is God's power to help us keep the law, therefore, making sacrifice unto the law a continued requirement. By most theologians' definition of grace, God finished nothing. They believe that man is required to keep the law to earn and retain God's favor. In this regard, religion's definition of grace is nothing short of demonic. Lucifer rules and guards this definition, implementing religious aggression unparalleled in the history of the Church.
For this reason, the Galatian church perplexed Paul. By the time he reached them, Lucifer had already set up camp with this new definition of grace. Paul scratched his head in disbelief.
He remarked, "Have you fallen under a hex? Have you lost your minds? Are you so far from the cross that you don't remember the supreme sacrifice of Jesus on your behalf? How in the world is it that you have come to believe you can now finish what you did not begin?"
Paul asked an excellent question. I'm wondering the same thing as I listen to the great leaders of the twenty first century church preach the same jargon as the Galatians of old. Have we fallen under a hex? Have we lost our minds? Are we so arrogant and full of a sense of moral law that we believe we can finish what we did not begin?
This redefining of grace has been going on for centuries. John Calvin arrived at an erroneous doctrine of salvation, and grace in which he taught that God before He created our world, decided which individuals God would save and allow to live in heaven, and whom He would destroy in eternal damnation. However, Calvin sidestepped what every aspect of religion always side steps to arrive at these various, watered-down mixtures of grace. They all step around the finished work of grace by the cross of Jesus Christ.
In truth, there are two distinct groups, and two contrasting ideas regarding christianity. One group continues to follow the law of Moses, and the other group embraces grace through Jesus Christ. John 1:17 addresses it well. "For the law was given by Moses, but grace and Truth came by Jesus Christ." Only One transports us from death unto life. There other is a noose, whereby, we hang ourselves and those who follow our burdensome message.
We simply cannot have it both ways. Grace and truth do not come by the law, and they do not come by continuing to wander around in the desert of law, seeking freedom for centuries upon centuries; when times past have testified of such folly. Grace and truth live in Jesus, and both are equally His name.
JESUS IS HERE
In the middle of life's storms, Jesus is here. In the middle of all our tears, every fear and giving up, Jesus is here holding us close.
Jesus is in the middle of our every circumstance of life. His presence stands before the beginning, and beyond the end of life's road. Jesus has walked every step that you and I are walking. Every strong action we make comes by placing our feet in the footprints of Jesus. Every misstep on our part leaves no footprint, for grace gathered us in the arms of Jesus and His perfect love erasing the judgment of our failure.
In the middle of life's storms, Jesus is here. In the middle of all our tears, every fear and giving up, Jesus is here holding us close.
A TRIBUTE to Milton E. McGregor
In the early morning hours of Sunday, March 25, 2018, the state of Alabama lost an icon, and I lost a friend. When Milton passed away at age 78, he left huge shoes to fill and a legacy of love, worthy of following.
To some people, the kind whom Jesus couldn't please, Milton was a controversial magnate. Controversial is a term that signifies, "leader," and magnate means "larger than life." Milton McGregor was most certainly both.
I met Milton and his beautiful wife, Pat, when they traveled from their home in Montgomery, Alabama to a church in August, Georgia to hear me share details of my life story six years ago. From that moment, until his recent passing, Milton and I were friends. In my heart I've adopted his grandson, Steven, like my son, and Pat is the "grand lady" everyone is blessed to know.
In every way that society and religion measure the worth of people, I wasn't in Milton McGregor's league. In fact, by such standards, he and I lived in parallel worlds. His was one that only existed in dreams for someone like me. Nevertheless, as it always is with authentic love, in Milton's presence every person knew that they mattered. Rich or poor, young or old, there is no higher talent in life.
No matter who we are, or where we come from, we ALL just need to know that we matter. A man who dedicated his life to doing just that is larger than life - greater than "magnate," and more treasured than an icon. Milton McGregor was my friend.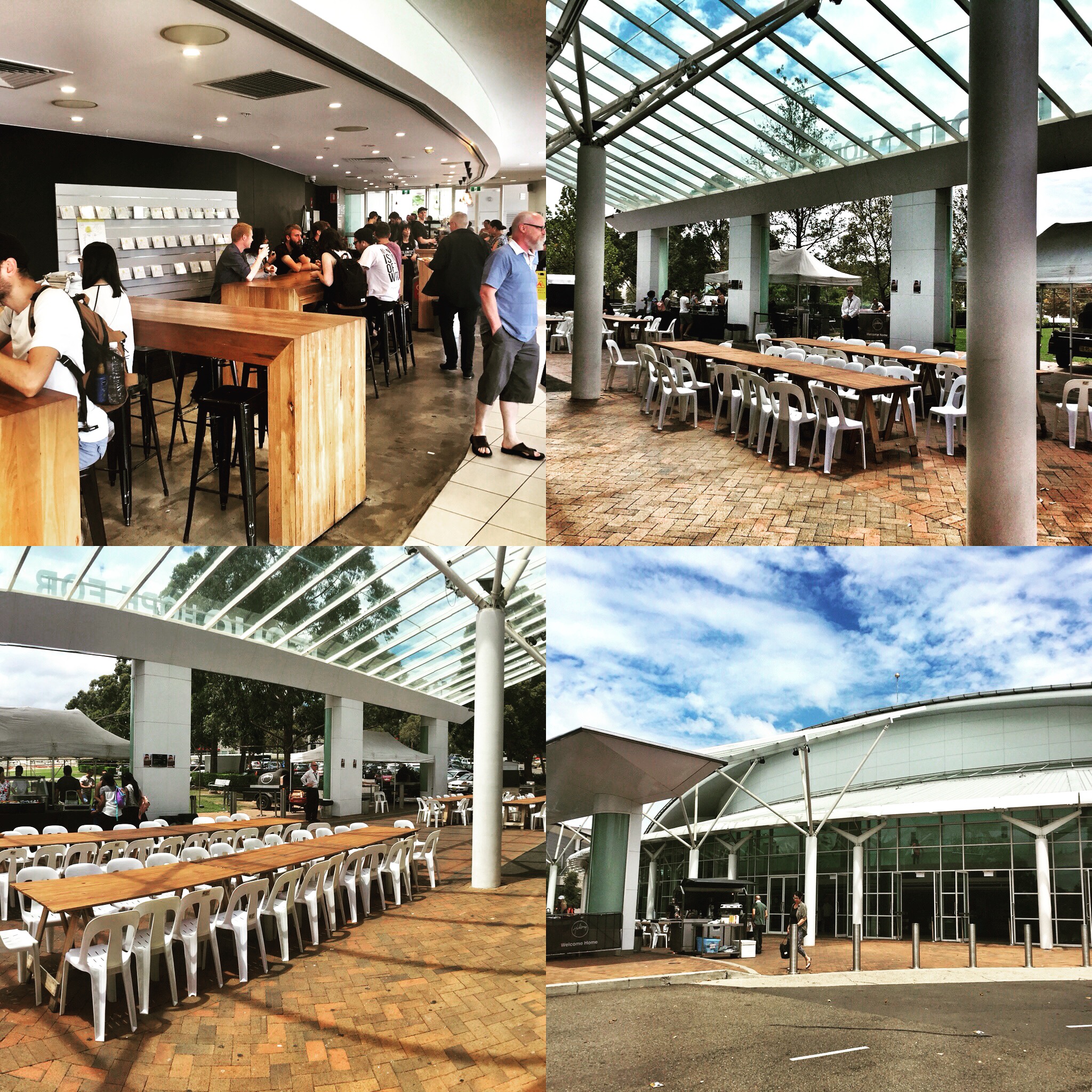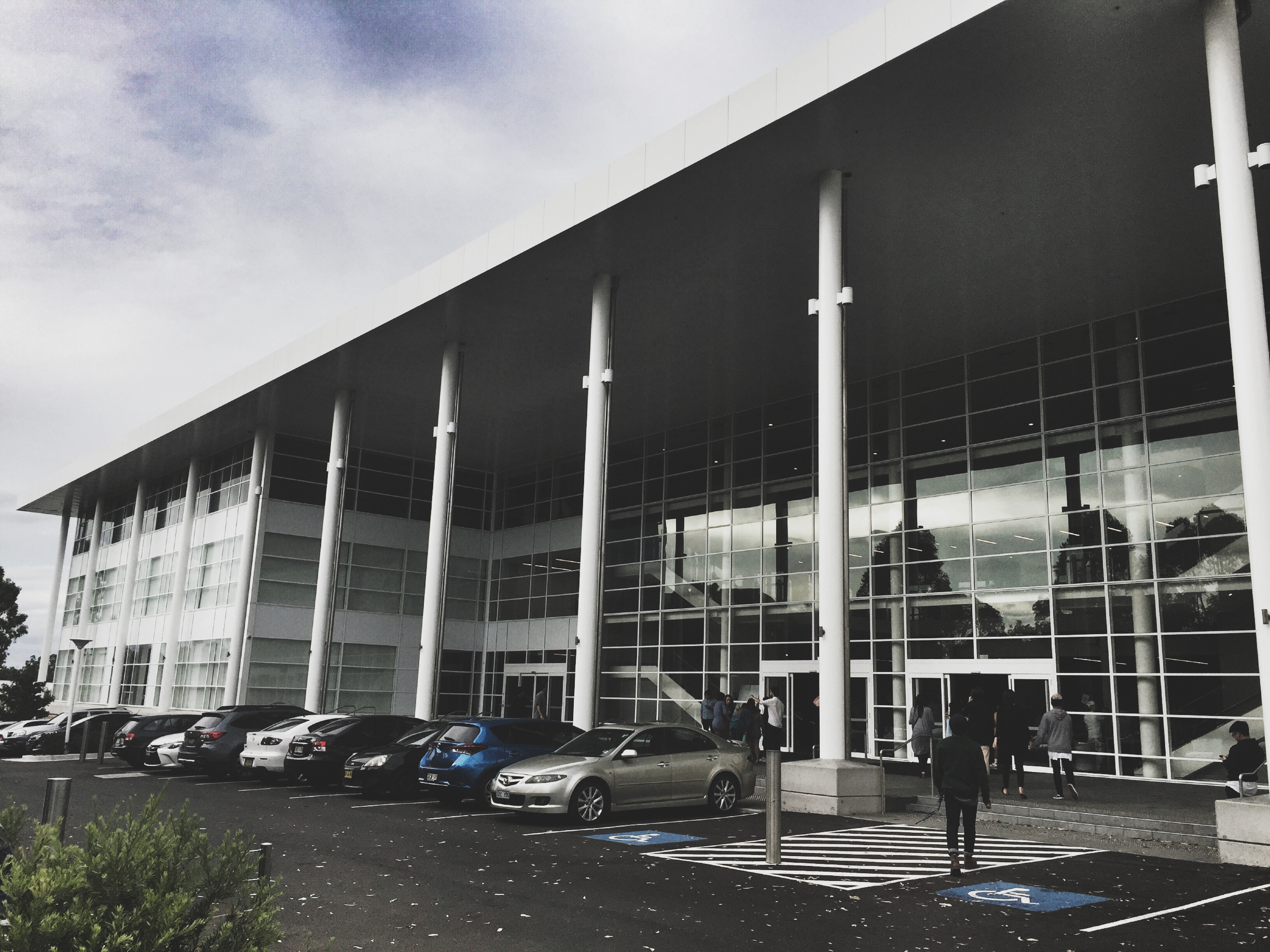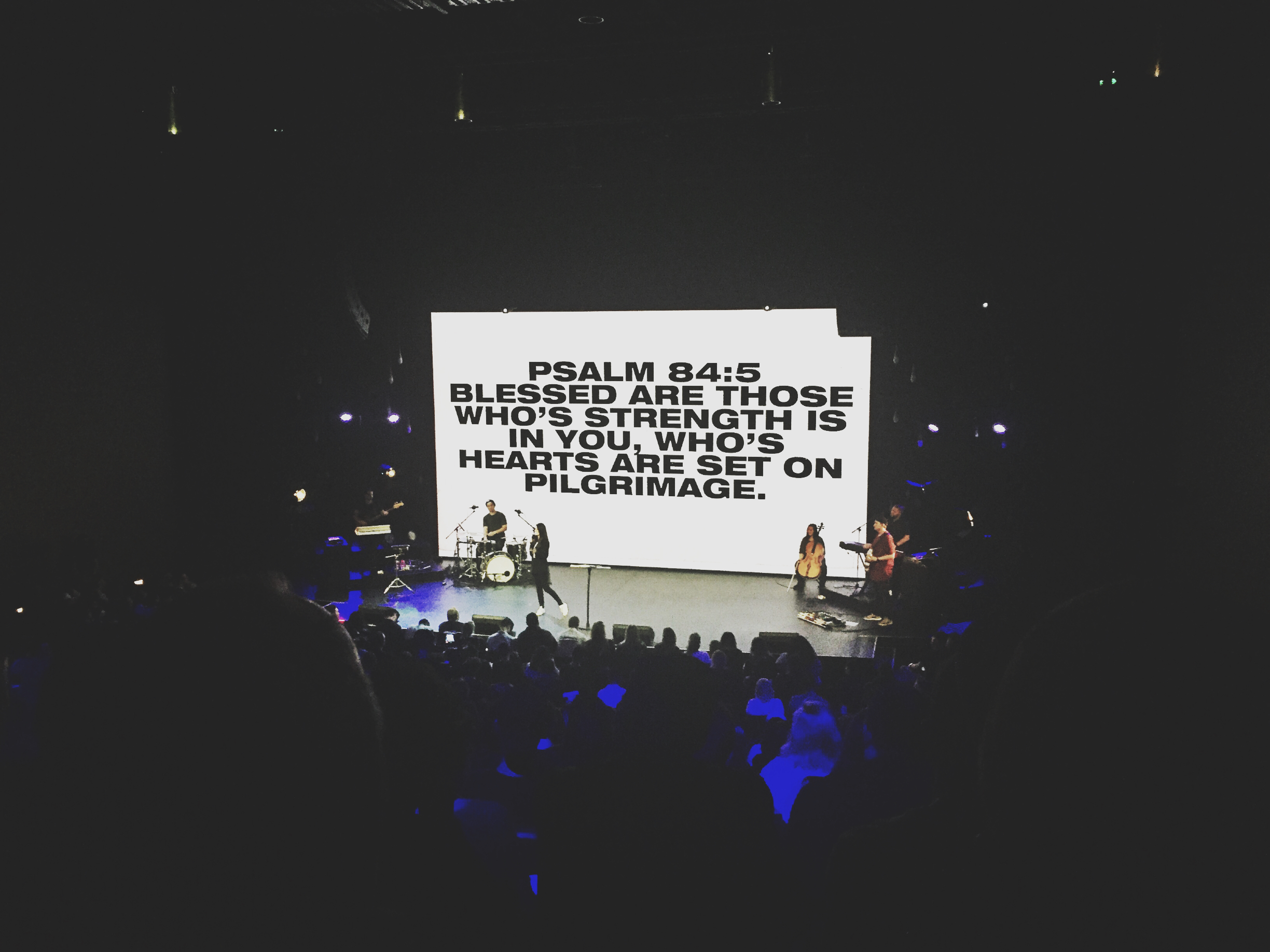 Live The Dream
In late January 2018, our oldest granddaughter moved to Sydney, Australia to begin ministry training at Hillsong International Leadership College. Mariana Ashton Wallace (Mana) is the first of our grandchildren to spread her wings and fly to her destiny.
Hillsong prepares students for several areas of ministry. Mana's major WORSHIP MUSIC - VOCALS. The Worship Leader Program provides hands-on training essential to modern worship leaders. It develops one's understanding of how to lead a band through skillful musicianship, lead the congregation into worship, and lead by example in integrity and character.
Worship is Mana's calling and passion. We are so proud of her for reaching for her dream, though we miss her so much being 10,000 miles away from home.
A strong family unit can be a blessing or a detriment when it comes to helping a child reach his or her dream. Far too often, parents push their children to be an extension of "their"goals, never bothering to listen to the heart of the child. The entire Wallace family is behind Mana and all of our children, encouraging them to reach for "their star," never content to settle for the destination of another.
WE LOVE YOU, Mana! LIVE the dream!